¿Sabéis que es posible visitar Japón sin tener que salir de Catalunya?
Aprovechamos un día de Semana Santa para escaparnos a
Tarragona
@viclibertine
,
@Rauski
y
yo
e ir en busca de un
Mazinger Z
abandonado del que habíamos oído hablar.
Encontramos información en
Los apuntes del viajero
y, tal y como indica Pruden en el
post
, es un poco difícil de encontrarlo: yendo desde Barcelona, lo mejor es ir dirección a
Valls
pasando por Alió (aprovechad si tenéis que ir a una calçotada para visitar a Mazinger Z. Justo al llegar a Valls, tenéis que ir a Pla de Santa María. Una vez allí coged dirección Pont d'Armentera y, a medio camino, encontraréis un desvío hacia
Mas del Plata
(la urbanización medio abandonada donde se encuentra la estatua). Una vez allí, adentraros un poco y... voilà!
¿Did you know that you can visit Japan without moving from Catalonia?
If you are spending some days here and you are a big, big fan of it, you can visit it and take some photos with it. It's a bit difficult to going there, but I'm sure you can find it! It's here!
Me & Mazinger Z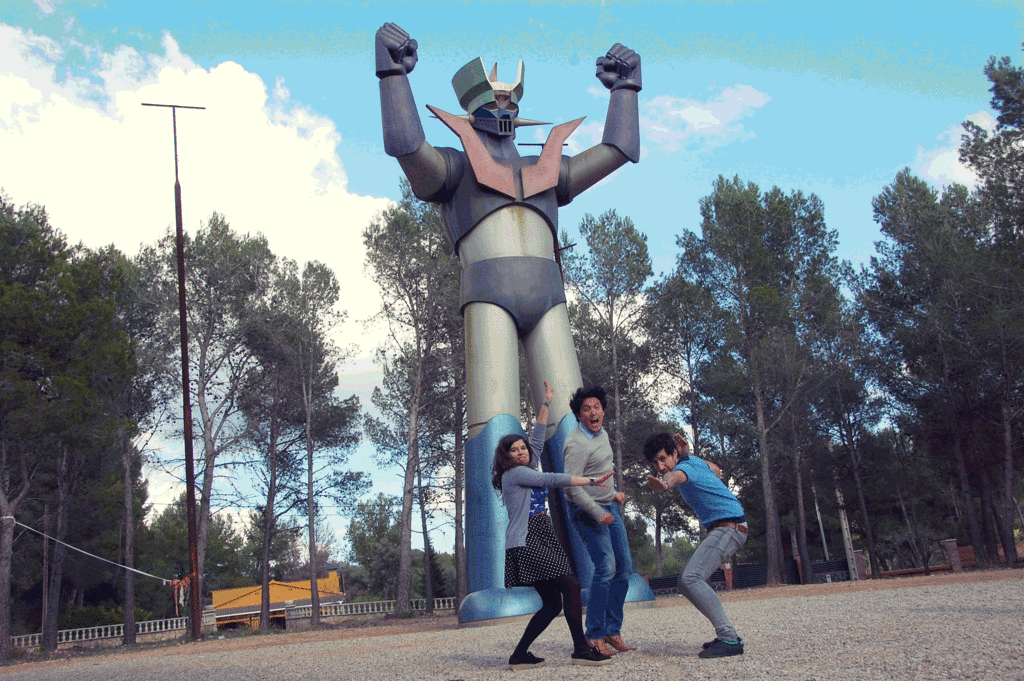 No paramos de hacer fotos y más fotos!
De camino a Mazinger Z nos encontramos un circo con una caravana preciosa!
We find this cute caravan in our way to Mazinger Z!
Tweet